Portfolio
See a selection of websites created or managed by Create
Jack Dunckley
Award Winning Landscape Designer
Portfolio website, design consultation booking system, email sign ups, social media feeds, blog.
Embodied Yoga Principles
New Yoga website, Video integration, email sign ups, events, payment systems.
www.mindfulhealth.co.uk
Senior Mindfulness Teacher Trainer's website. Class & courses, events, Retreat listings, Audio displays-soundcloud integrations, Video integrations.
Art Therapy and Counselling
Therapeutic services website, Biography, Directory connections, Google My Business listings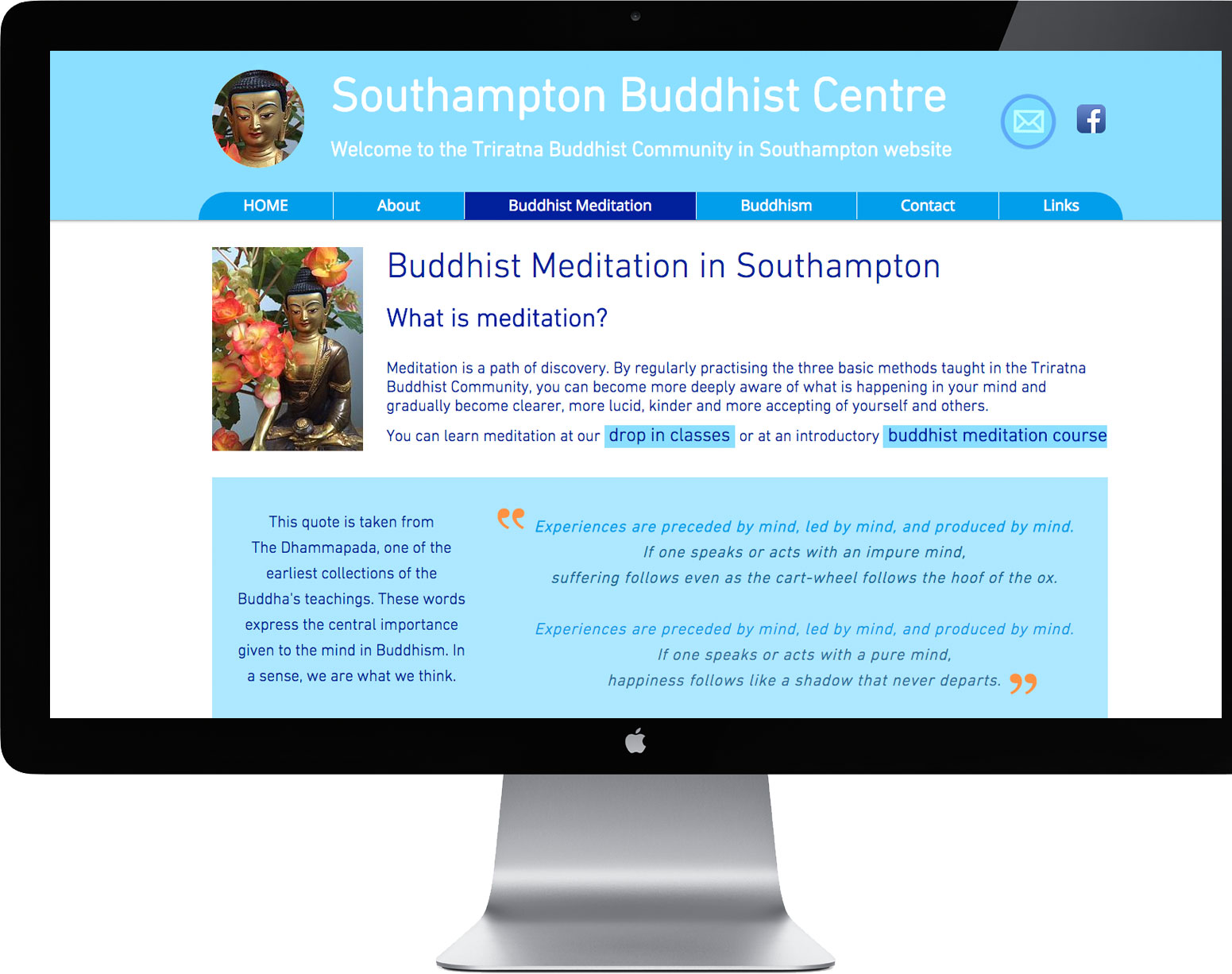 Southampton Buddhist Centre
Meditation classes and courses in Buddhism, retreats, develop online presence, google my business services.
Arthropod Arts
Ecommerce website, email marketing set up, events booking system, invoice system booking system.
BilinguaSing
E-commerce, multi-user franchise website redevelopment, store locator search, events, page builder, content management, password management, regular google analytics reports, ongoing support and maintenance.
Brighton Buddhist Centre
SEO and content management, images, video, audio, event booking system management, google analytics reports, volunteer management.
English Learning in Berlin
Simple web design for English language learning teacher.